Oratorical Talent at its best!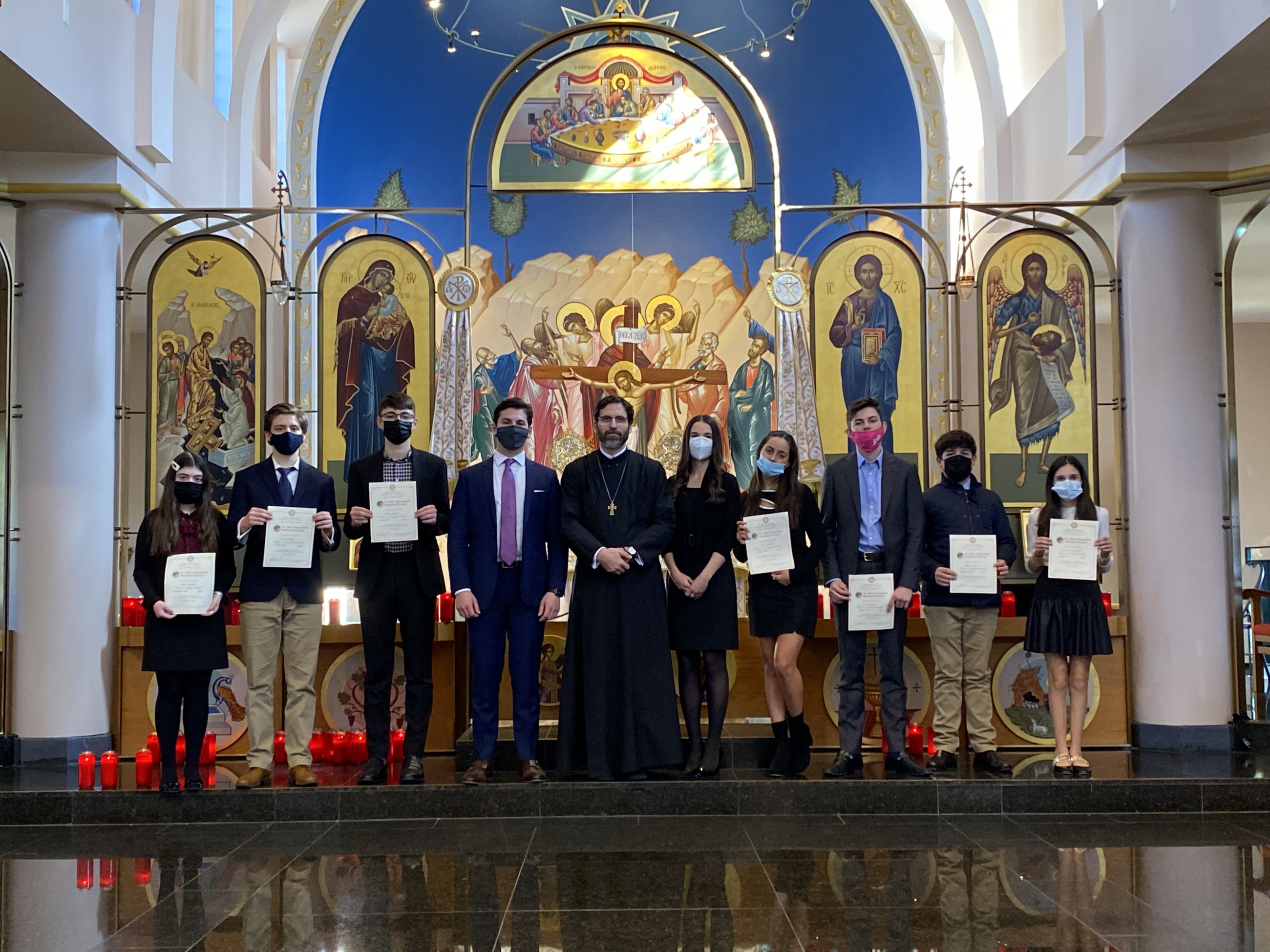 Brookville, NY- This past Sunday, nine of our church's young adults delivered speeches about their Greek Orthodox faith for our annual St. John Chrysostom Oratorical Festival. Each and every speaker left the audience inspired, and impressed!

The Oratorical Festival is a nationwide competition for Greek Orthodox youth, which invites its participants to reflect on and consider the role that their faith plays in their own lives, and in the world at large. Topics this year ranged from reflecting on what it has been like keeping faith amid the COVID-19 pandemic, to discussing our various responsibilities as Orthodox Christians in an increasingly divided, and conflict-torn world. As participants think critically about these topics, they prepare an essay, poem, or speech.

Speech writers are given a chance to deliver their speech at their church before an audience and a panel of judges. From each division, Junior, and Senior, the judges select a finalist. Finalists are then invited to deliver their speech before a different audience from a different church, with finalists from other churches. This process repeats for finalists, until they reach the national level, which will be held using Zoom this year due to COVID-19 measures.

This year, Spiro Lampoutis from the Junior Division, and Constantine Yarian from the Senior Division, will move on to speak at the District Level on April 3rd, at the Greek Orthodox Cathedral of Saint Paul in Hempstead, NY.

We are very proud of Spiro and Constantine on their achievements, and we are equally proud of every other young adult who participated this year. It is admirable to see our future leaders stepping outside of their comfort zones, conquering their fears, and spreading the love of God. That is why we would also like to acknowledge Theodore and Michael Gaeta, Sofia Lampoutis, Alexandra Papadopoulos, James Yarian, Irene Zarkadas, and Nicholas Zografos, on their outstanding accomplishments. We would also like to acknowledge Sophia Karathanasis, and Maria Rouvelas, on their thought-provoking and heartfelt essays.
The Oratorical Festival is a process of critical thinking, reflection, writing, and in the case of speeches, rehearsing. It is not only a process of internal growth, but also a learning of skills that will last a lifetime. It is for these reasons that every participant is a winner. We are so proud of every participant for their hard work and incredible results, and we give our blessings to Spiro and Constantine as they share their work with other parishes.